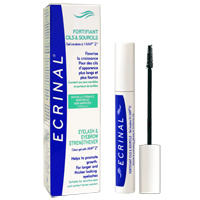 ECRINAL ANP2+ Strengthening Lash Gel:
New Improved Formula. Helps eyelashes and eyebrows to grow. Strengthens and embellishes. Prevents from loss and promotes re-growth. Easy to use with the applicator brush. Gives a deeper look. Colorless and non oily, can be used at night or daytime under the mascara to improve its hold. Visible results in just 2 weeks!
Indications:
Especially recommended for damaged, short, thin and sparse lashes and brows. Maximize results by using the Ecrinal Strengthening Black Mascara
Active IngredientsANP2+® (Asepta Patent) Rich in Omega 3 Castor Oil Paraben Free
Size: 9ml
Hair Loss Vials with ANP2+
ECRINAL ANP2+ Hair Loss Vials: Helps to stop hair loss within 2 months. Promotes hair growth within 3 months. Fortifies and improves the appearance and condition of hair. Increases density and hair volume. Decreases hyperseborrhea. One ampoule can be used as needed to revive coloured hair
Indications
Excessive Hair Loss, Thinning Scalp,
Anaemic Hair, Seborrheic Alopecia, also used to achieve thicker, fuller hair.
Active Ingredients
ANP 2+ 40% (patented)
Sizes
Pak of 2 x 5ml vials
Pak of 8 x 5ml vials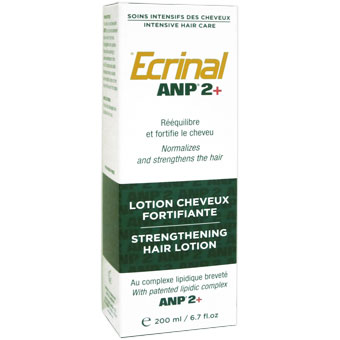 ECRINAL ANP2+ Strengthening Hair Lotion
Stimulates the scalp. Fortifies the hair. Makes hair stronger and nicer.
ECRINAL ANP2+ Revitalizing Shampoo
Gentle agent for a soft and efficient cleansing of hair. Respects the scalp balance. Suitable for anaemic hair or frequent uses. Contains ANP2+ : to make the hair stronger and nicer. Ideal complement to ANP 2+ Vials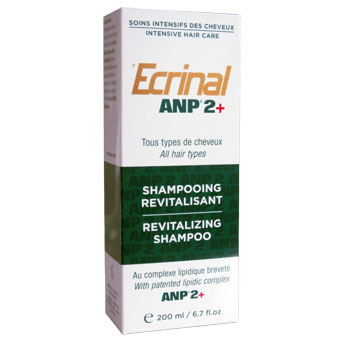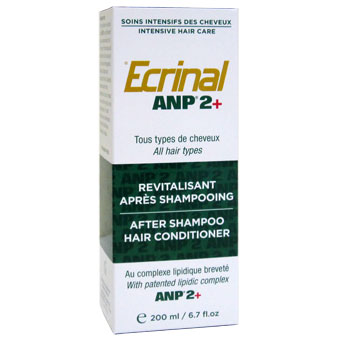 ECRINAL ANP2+ Hair Conditioner
Regenerating effect on roots. Makes the hair easier to comb and untangle. Contains fortifying agent. Improves quality of hair volume and shine
ECRINAL ANP 2+ Pure Silk Hair Mask
Moisturizes and revitalizes dull, dry and weak hair. Helps to repair split ends,
Makes untangling and combing easier. Gives to hair extreme softness, shine and volume.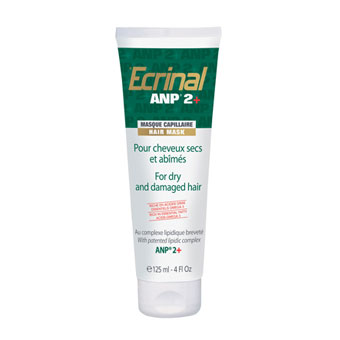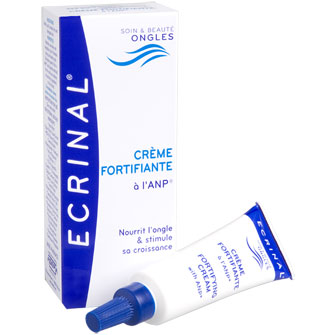 ECRINAL Fortifying Nail Cream
Restructures and fortifies the nail keratine. Strengthens and moisturizes dry, cracked and split nails. Brings suppleness and resiliance and helps natural nail growth. Vectorized formula : continuous spread of moisturizing and strengthening elements. Visible results in just 7 days!
ECRINAL Penetrating Nail Strengthener
Restores and repairs deficient, soft and weak nails. Protects from external attacks. Helps the natural growth and resistance. Totally invisible.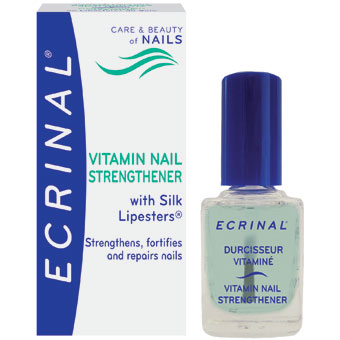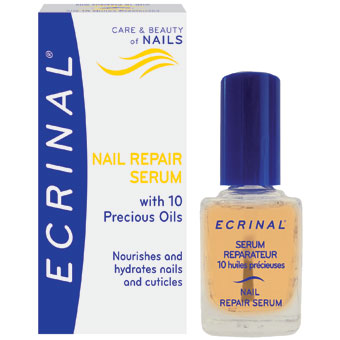 ECRINAL Nail Repair Serum with 10 Precious Oils
Immediate moisturizing and nourishing action. Gives a healthy appearance to the nails and cuticles. Helps hangnails to disappear. Nails are more resistant than ever. High concentration formula : 98.7% in natural ingrédients. Your nails will just love it!